Our recommended lenders
All of our customers are encouraged to choose the mortgage lenders who are most suitable for their wants, needs, and specific situation. Mortgage lenders experts and TrustUsLenders are the companies that have been working with us for years - we believe their experience and extensive knowledge they pair with impeccable customer service provide satisfactory results for the customers at all times.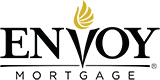 Russ Squires with Envoy Mortgage Rockford
📞 (815) 315-0655 📧 rsquires@envoymortgage.com

From Russ: Our goal is to help you finance your dream home and ensure that you have a seamless, smooth mortgage experience. With the availability of hundreds of mortgage loan programs and lenders to choose from, the process of financing a home can seem complex. We are well equipped to guide you through some of the most comprehensive financing available today and are working around the clock to make sure we meet your needs. Your peace of mind during the loan process is our priority.
Click Here to Get Started With Envoy Mortgage


Kelly Pospischil with Blackhawk Bank Belvidere
📞 (815) 986-7131 📧 kpospischil@blackhawkbank.com

From Kelly: Buying a home is one of the largest financial transactions you'll ever make. To make the process easy and enjoyable, I'll spend time talking with you to answer questions and guide you along the road to owning a new home. Whether you're looking to purchase your first home, upgrading, downsizing, or refinancing your existing mortgage, I am fully committed to determining the best loan option to help meet your financial needs and achieve your goals.
Click Here to Get Started With Blackhawk Bank

Midwest Community Bank
📞 (815) 637-7844

From Midwest Community Bank: Midwest Community Bank remains dedicated to servicing its customers in a personalized way. Relationships are important to us. We are proud of the fact that many of our clients are multi-generational and have been referred to us over the years through family. Our employees pride themselves on providing service quality that continually exceeds our customer's expectations. At Midwest Community Bank you will meet with local decision-makers that can help you with your opportunities, answer questions you may have, or help to solve problems you may experience.
Click Here to Get Started With Midwest Community Bank